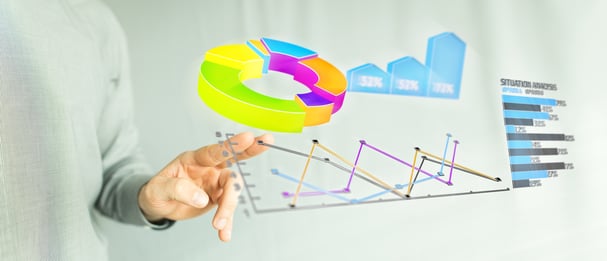 HealthCap was formed in 2001 in response to rapidly escalating claim costs which caused liability insurance companies to abandon the senior living industry. If you are old enough to remember the late 1990's and early 2000's and you are still in the industry, congratulations on your persistence. You certainly recall how one day insurance coverage was ubiquitous and cheap and a short time later the cost went up ten to twenty times what it was the year before. That was because a few innovative plaintiff law firms figured out how to effectively prosecute claims against the industry. They became so good that multi-million dollar verdicts went from unheard of to commonplace.
What was the insurance reaction to innovative plaintiff firms? Insurers left the senior living industry high and dry. The good news of the tale is that created the opportunity for HealthCap. Now almost sixteen years later HealthCap and our member-owners are the ones innovating and helping to provide better care for residents and their families.
The number of insurance carriers willing to write senior living liability coverage has remained relatively consistent in recent years with a core group of carriers writing senior living liability and a few new entrants joining the competitive fray and several wounded competitors leaving each year.
HealthCap has used these market conditions to build on what we started in 2001. We continue to refine our risk management and it paid off again. Our members continue to have 30% fewer claims than the rest of the industry. We continue to refine our claims approach in a shifting tort environment. When our members have a claim, we settle their claims for half the industry average.
Lower lost costs translate into lower future premiums.
We are happy with HealthCap's investment performance in 2016 which was aided by our conservatively constructed, investment grade portfolio as well as limited exposure to the equity markets which finished the year strongly. Despite head winds in the bond market and continuing competitive pressure, HealthCap was again profitable in 2016. We finished the year with over $42 million in gross written premium down slightly from $44 million in 2015.
Other insurers are often attracted to large accounts and why not, but there does have to be a point where your underwriting discipline indicates that you have crossed a line and your price is not enough to cover the risk. The trick for insurers is know where the line is and then obey the boundary. We did that in 2016.
We are a senior living industry solution to an insurance problem and we intend to be on for years to come. We don't just make one improvement in one area and become satisfied. We seek to continuously improve in every area.
In underwriting, we apply data and analytics like never before and like nobody else in the industry.
In risk management, we coach quality and our members deliver with improving star ratings and the lowest claim frequency.
We have a great board of directors made up of our member owners and we appreciate our affiliation with the American Health Care Association. AHCA is a world class organization that we attempt to model in terms of focus and passion.
Our mission is to protect the people who provide the care. HealthCap identifies and manages risk for the senior living industry to ensure that our members' residents and their families receive world-class care.
We believe the best claim is the claim that never occurs. Consequently, we dedicate experienced industry insiders to the task of preventing claims. We visit virtually every member every year. On site. Up close and personal.
We resolve claims for the lowest cost possible led by the most experienced, most capable team in the industry. We get involved early, as in immediately, often landing on our member's door step right after an incident occurs.
We continue to Learn. Apply. Share. Repeat. With the best team and the best partners in the industry. Rest? We don't rest. Pressure? We don't feel pressure. We apply pressure. HealthCap members have fewer claims and when they do, we settle them for less.
As they say, friends don't let friends put their insurance with mediocre companies. HealthCap has been the most persistent solution for the senior living industry for over fifteen years and 2017 will be our best year ever.